WE HAVE THE TICKET…
Every year the Warthogs organization sends our 12U team to Cooperstown, NY to participate in the Dreams Park Tournament. This is a week-long tournament where 108 teams from across America compete and live together. This experience creates friendships and memories that will last a lifetime! The participation cost is team and year-specific, but it is subsidized by fundraising and sponsorships that help turn the dreams of young boys into reality.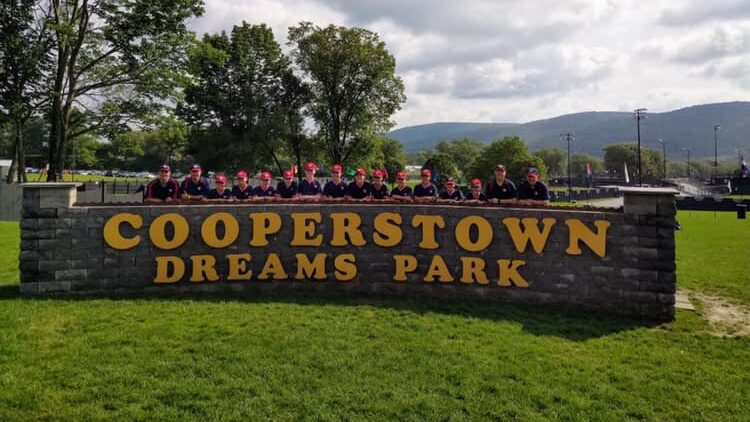 For more information about this tournament please visit http://www.cooperstowndreamspark.com

THE DREAMS PARK EXPERIENCE…
While promoting a high caliber of play, our goal is to have young players experience the purity of baseball as it was meant to be.
BY STEPPING UP TO THE PLATE, REGARDLESS OF OUTCOME, ALL PLAYERS LEAVE WITH A SENSE OF PRIDE, DIGNITY AND ACCOMPLISHMENT.
THE MISSION OF COOPERSTOWN DREAMS PARK
Our mission is to provide a cultural and life-enriching experience for young boys and girls who love the game of baseball. Cooperstown Dreams Park is a family baseball park featuring fun and excitement; friends and families spend their vacations here, watching teams from around the country play baseball.
BY VISITING THE VILLAGE OF COOPERSTOWN AND PLAYING IN THE LEGENDARY HOME OF BASEBALL.
BY MEETING AND PLAYING AGAINST THEIR PEERS FROM AROUND THE COUNTRY.
BY REACHING WITHIN THEMSELVES TO FULFILL THEIR ULTIMATE DREAM.